Interview by Sarah Turner
It seems almost impossible to provide an adequate introduction to Katie Piper. Whatever I write seems to fall short. Best-selling author, inspirational speaker, TV presenter and charity founder are just some of the strings to her bow, alongside being mum to daughters Belle and Penelope. After most recently strutting her stuff on Strictly Come Dancing, we caught up with Katie for a quick chat.
We loved watching you on Strictly, Katie. What did Belle make of seeing her Mummy dancing on the telly?
Belle loved it. We'd record the show and watch it together on the Sunday then she would want to make up dances together afterwards! I had to explain that I wouldn't be on it anymore and made the comparison of her gymnastic competitions at school where someone has to leave – she said 'oh so you're not very good then?' So cheeky!
You always have so much going on with your charity work, TV appearances and your own Want That Trend clothing range. Do you ever feel overwhelmed by the amount of plates you are spinning and if so, how do you stop them all smashing?!
Organisation is key! It can be overwhelming at times but I love each and every one of my projects so will always give it 100%. I love to be busy and throw myself in to work.
You gave birth to Penelope at the end of last year. Do you feel you behave any differently as a second-time mum and if so, how?
I think I am more relaxed than I was the first time around, and trust my own instincts more. As a first time mum, I felt quite anxious at times and would always question whether I was doing things right, but you come to learn that there is no right or wrong way of doing things – as long as you and your baby are happy, that's all that counts.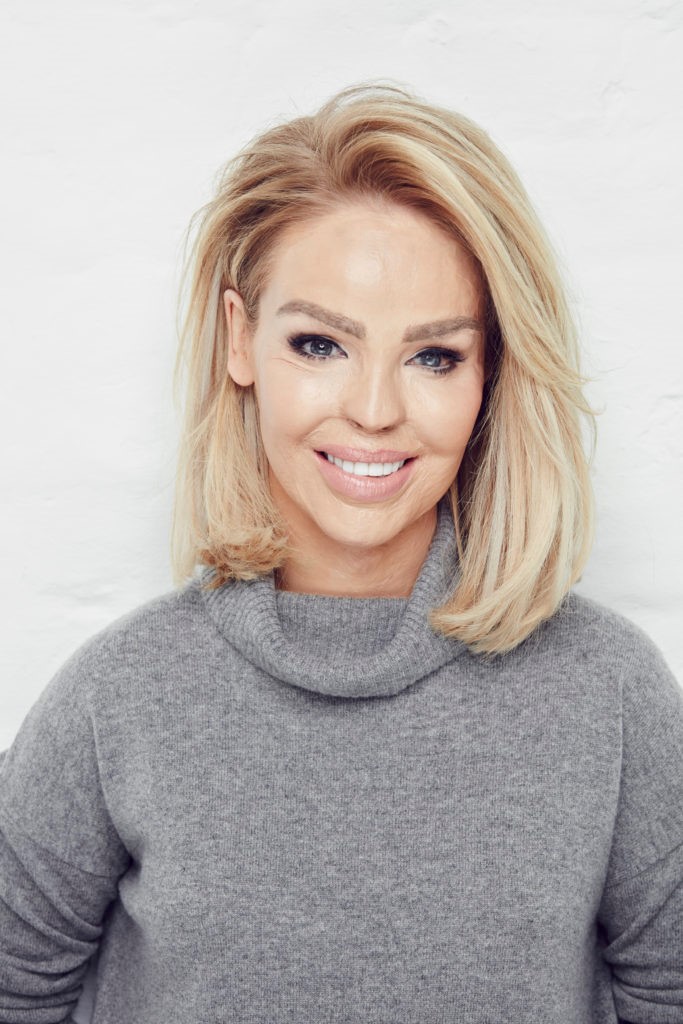 You've written and spoken about the incredible bond you have with your own mum. Do you think having children yourself has made you see your mum in a different light?
Absolutely – it makes me regret being the terror I was when I was a teenager. Becoming a mum myself, I look at my mum now and think she is superwoman!
Mummy Social is on a mission to help combat loneliness among mums. As someone who has talked openly about anxiety, do you have any advice for mums currently struggling to make the first move when it comes to getting social?
Although it is hard making that first step, everybody has confidence within them – it's just having the strength to find it. Firstly, be kind to yourself and give yourself credit for the amazing job you are doing as a mum. In terms of being social, think about what it is you enjoy, is there a hobby or interest which has taken a back seat during parenthood? Or try something new in a space where you can meet people, even if it means getting out of your comfort zone, you'll be surprised at how many like-minded people there are that you're likely to meet!
Katie has recently launched her new book Confidence: The Journal. This is packed with tips and advice on how to build confidence, with daily affirmations and space to write down your own feelings and track your progress.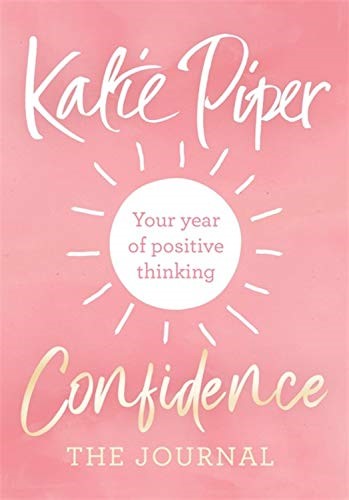 Confidence: The Journal, Quercus Books, is available to buy now on Amazon.