Interview by Sarah Turner
Here at Mummy Social we're huge Girls Aloud fans (Josie does a mean Love Machine dance) so we jumped at the chance to talk to singer, TV personality and mum-of-two Kimberley Walsh about work, motherhood and her new kidswear range, Kimba Kids!
Help us settle a debate we've been having Kimberley – how early is too early to start talking about Christmas? And do you go large on Christmas in your house?
I am totally Mrs Christmas and more is more when it comes to decorations in our house. I try to hold off putting them up till the 1st of December but as soon as Bonfire Night is over it's pretty much OK to play Christmas songs in the car and start buying pressies!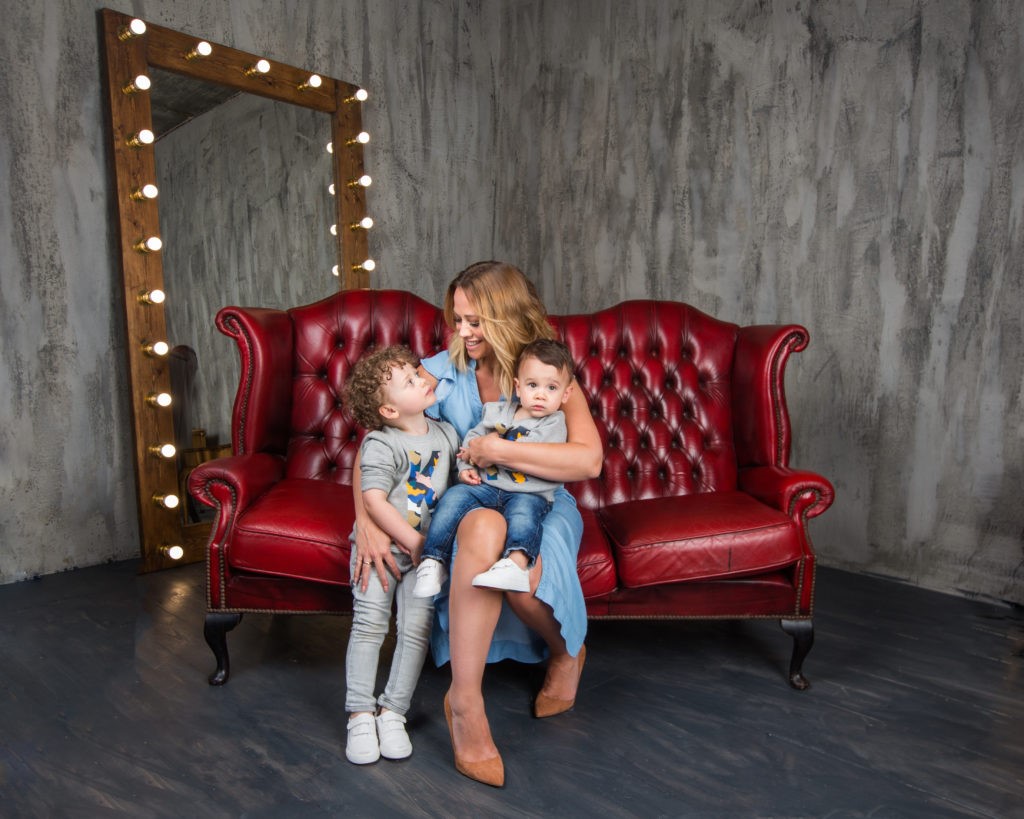 You've recently launched Kimba Kids, your own kidswear brand. Are we right in thinking you worked on this with your brother, Adam? And if so, were there any sibling squabbles in the development process?!
I'm one of four siblings and we're all really close, so it actually worked really well working with my brother on Kimba Kids. The best thing is you can get straight to the point and get things done! We're actually both the middle children so have always been quite chilled, which helps I think.
If you had to choose just two favourite items from the entire range, what would they be?
It's very hard to pick two but I think it would have to be the grey camo detailed tracksuit for boys and the blue ribbed detail jumper dress for girls. I would genuinely like to wear both of these myself!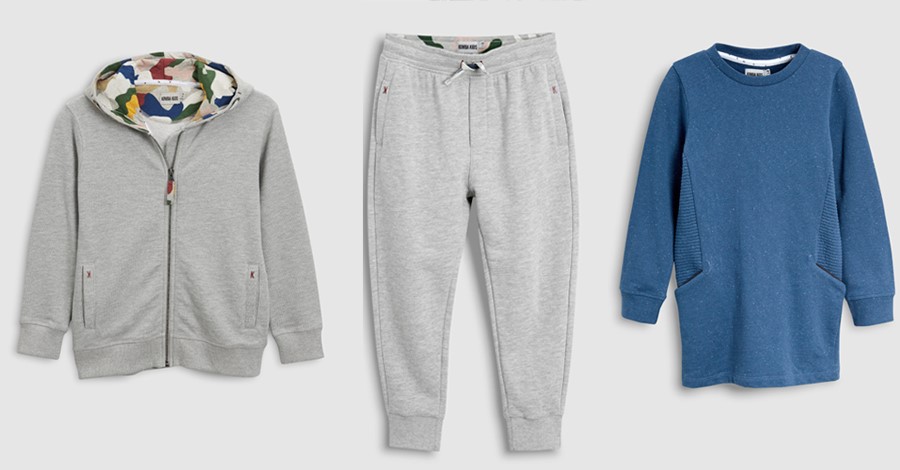 Many of the mums reading this will be first-time mums with newborn babies. If you could go back give yourself one piece of advice as a brand-new mum, what would it be?
All I would say is talk to as many other mums as you can. As soon as you talk about things you realise everyone is in the same boat and you can help each other through it.
Mummy Social is all about helping mums connect with other mums for friendship and support. How important has it been for you to have friends who are mums themselves?
It has literally been the most important thing throughout my parenting journey so far. I'm very lucky to have lots of mum friends with kids of a similar age and it really does help so much. It's great to be part of a mummy community.
Browse Kimberley's Kimba Kids range here.