We recently caught up with Amy Williams MSE, the British gold medallist in the women's Skeleton at the 2010 Vancouver Winter Olympics. This was Great Britain's first gold medal in an individual event for 30 years, and the first by a woman for 58 years. Go Amy! She's also Mummy to two year old Oscar and is expecting her second baby this year.
Hello Amy! We are rather excited to be talking to a gold medallist. We understand you were awarded an MBE in the Queen's Birthday Honours of 2010 – Wow! What was your reaction when you fund out? How nervous were you on the day? What did the Queen say to you?
Lovely to chat to you too! It was a great honour to get a letter saying that I had been awarded an MBE – Going to Buckingham Palace with my parents for the first time was a wonderful experience, stepping into history and being made part of a very special club so to speak. It is pot luck who awards you on the day and sadly the Queen was unavailable so Princess Anne did it.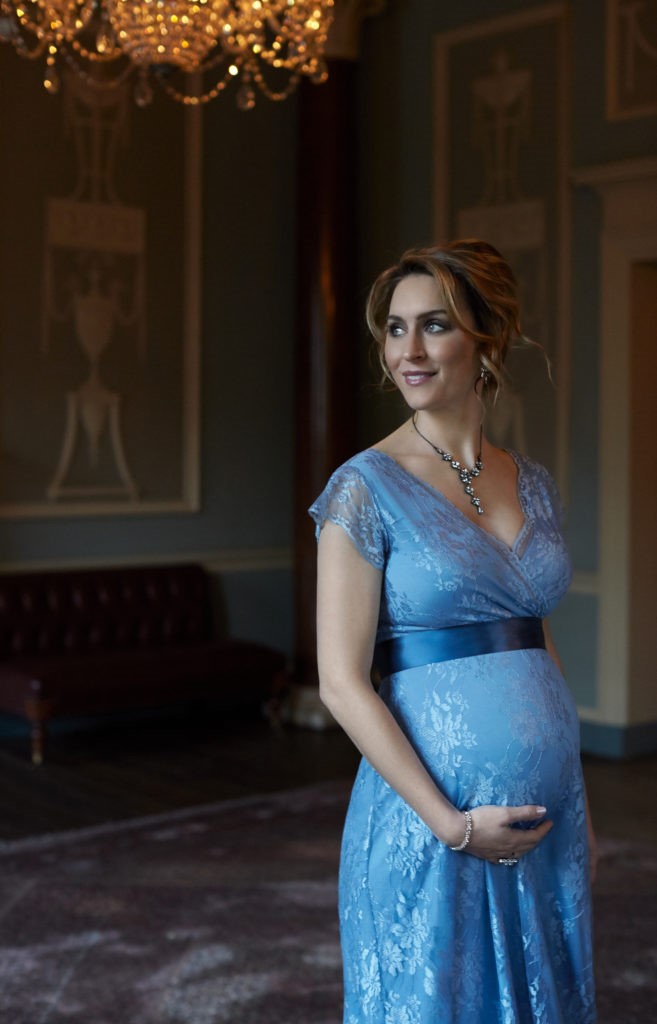 Let's talk milestones, when you become a parent life becomes full of milestones. For you personally, what has been Oscar's most memorable so far?
Life is all about chapters – becoming a parent is full of challenges everyday. From the day you first meet your baby, to the first smile and the first time he walked – all of these have been really special. Watching him grow into a funny cheeky chappy who loves to be around people makes me so proud.
Your body has been through so much, the intensity of years of training, competing and then childbirth. Has this had a lasting impact on your health/body?
My body has certainly taken a beating over the 10 years I did skeleton. I would train 2-3 times a day for 6 days a week and have had my share of injuries with multiple knee operations and disc problems in my back, both of which still cause my daily issues. Being pregnant and childbirth is another whole challenge on the body. I found it hard to see my body changing shape and putting on weight to begin with but then you realise the magic and how amazing it is by growing a human, I found a new love for what it could do – I kept training throughout being pregnant with Oscar, doing lots of walking and yoga daily. I got back into shape very slowly at first and then by 10 months postpartum I felt I was back to my normal self, having worked hard to get back into shape, a challenge being a full-time mummy.
Picture this Amy, in years to come Oscar comes to you when he is older and says 'Mum, I want to *insert something risky*? How do you feel now as a mother if your son wants to do something high risk?
I think the gut instinct will be to say no and to want to keep him safe and out of harm. However I know I will have to just say yes, let him try what he wants to and be here supporting him. My parents were always so supportive in whatever I wanted to do, picking up the piece when it when wrong and celebrating when it went well. I have an adventurous spirit in me and I can already see it in Oscar too!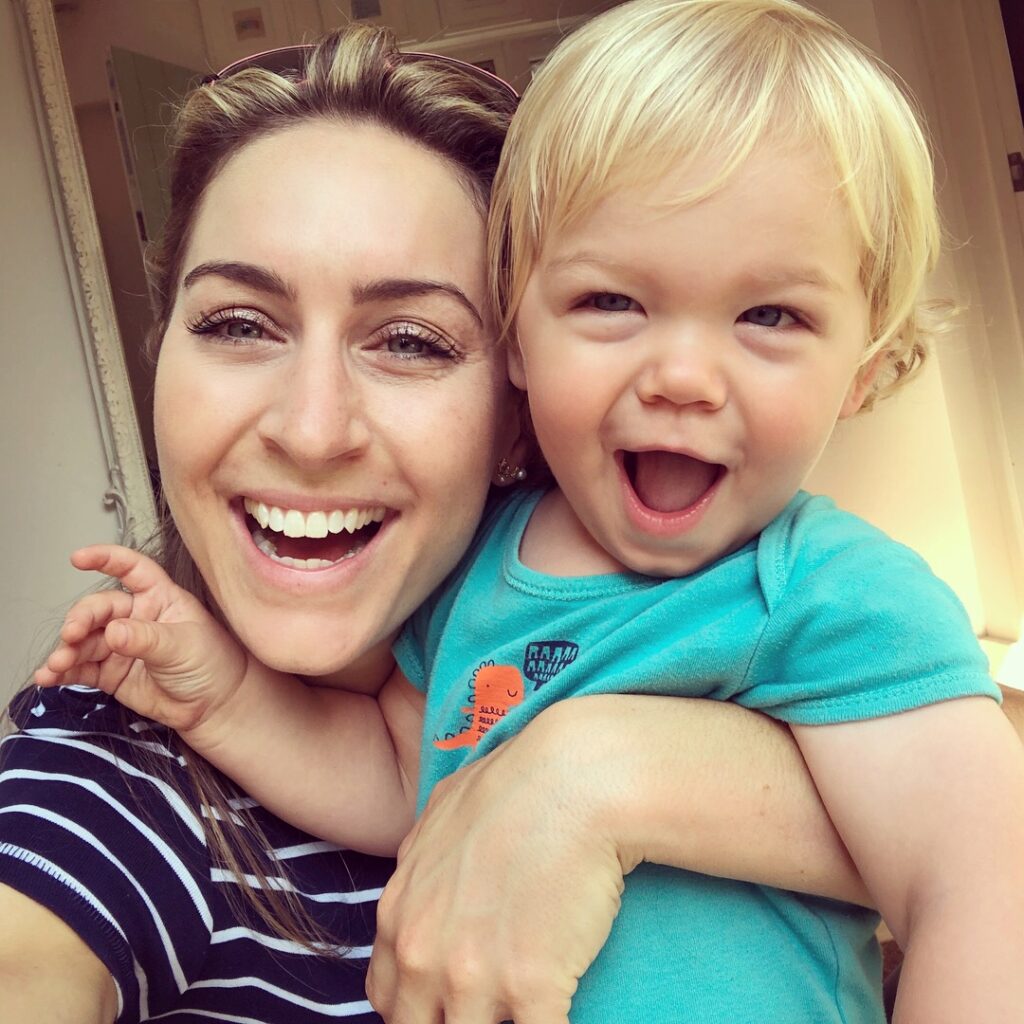 Congratulations, in the new year you announced your second pregnancy. How is this one comparing to your first? How important do you think it is for mums in subsequent pregnancies to feel as supported as first-time mums?
Thank you! I'm half-way through and it's been pretty tough for the first 3 months. I have been very nauseous, dizzy, lightheaded and way more exhausted then the first time around, running after a toddler I'm sure hasn't helped. You certainly don't get the same rest as you do first time round. I am still working and taking on any jobs that come my way from corporate talks, school visits, tv or charity work. I'm very lucky that my parents are around to help have Oscar and help out, as that support is vital if you want to keep yourself out there in the working environment. I'm also studying doing Gym Instructing and Personal Training exams which is pretty intense with lots of work so that's taking up any spare time. I've wanted to do it for years and have never got around to it, so I'm very excited about what new chapter that could bring to me potentially setting up my own personal training business.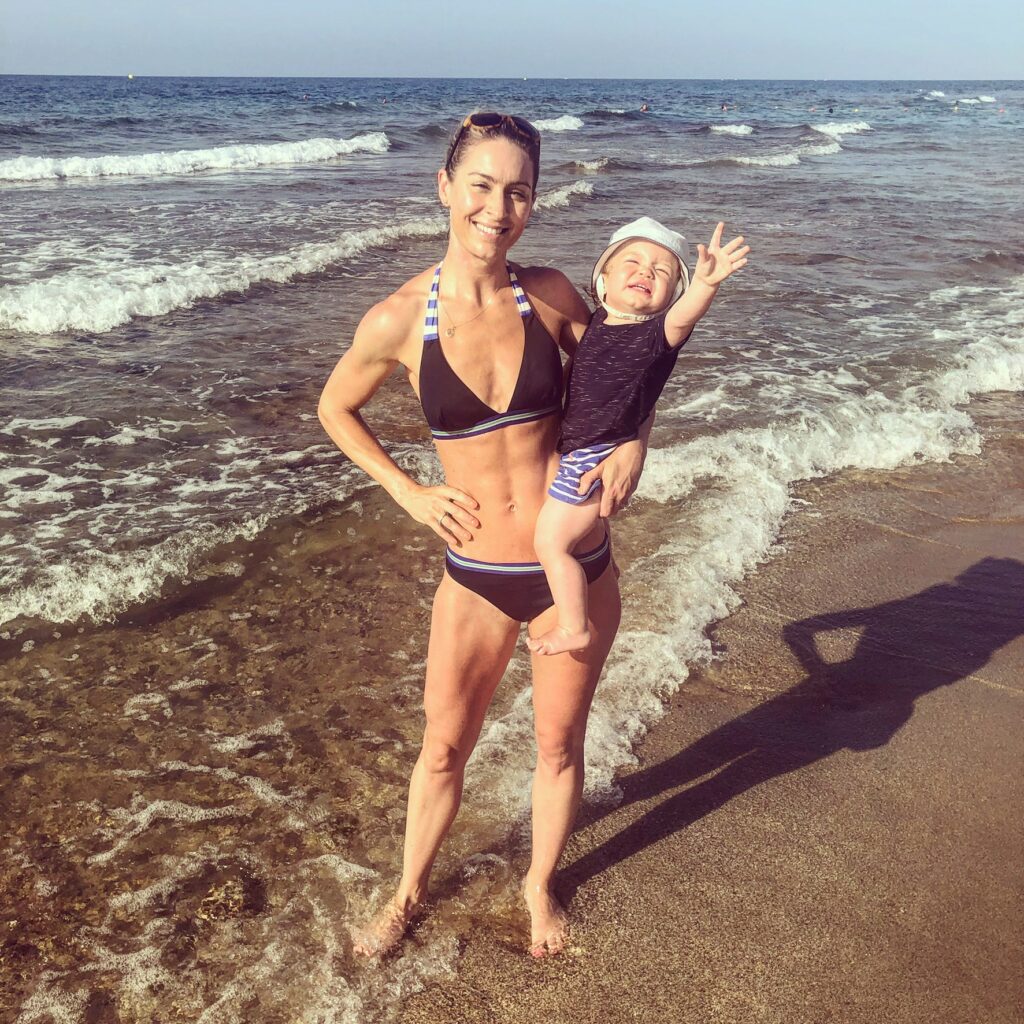 Interview by Danni – Mummy Social Team