We recently caught up with Casey Batchelor, TV personality and mummy to 8-month-old Florence. We had a good old natter about all things motherhood.
Hi, Casey! Let's talk 'me time!' You're a busy working mum, so what do you do to relax when you get the chance? Or is there no chance?!
To relax I love having a bath with candles, that's definitely my 'me time'. Also, my partner Dane and I like to book into a spa hotel once every 6 weeks, so we can use the spa, catch up on some sleep and have a lie in! I also find doing the workouts on my Yoga Blitz App really helps me relax my body and if I really want to get into a deep state of relaxation I to go on the Yoga Bliss section of the App and listen to a guided meditation session to relax my mind.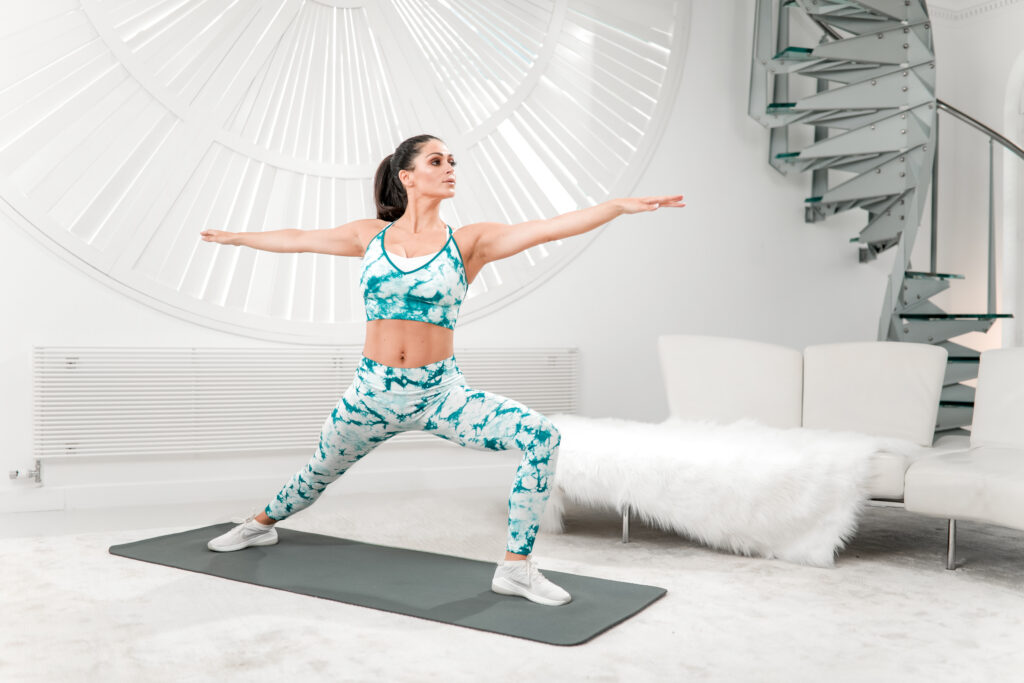 They say every pregnancy is different and each varies hugely from person to person. How was your pregnancy with Florence?
I had quite a rough pregnancy, I actually had nausea throughout my whole pregnancy. Everyone kept saying it would stop, but it never stopped for me! I heaved every single day until the end, especially when Dane sprayed hairspray, that made me heave horrendously.
We recently asked our online community what one piece of advice they would give to a brand-new parent or parent-to-be. What would be your one golden nugget?
Get as much sleep as you can while you are pregnant, because when the baby arrives there is no sleeping!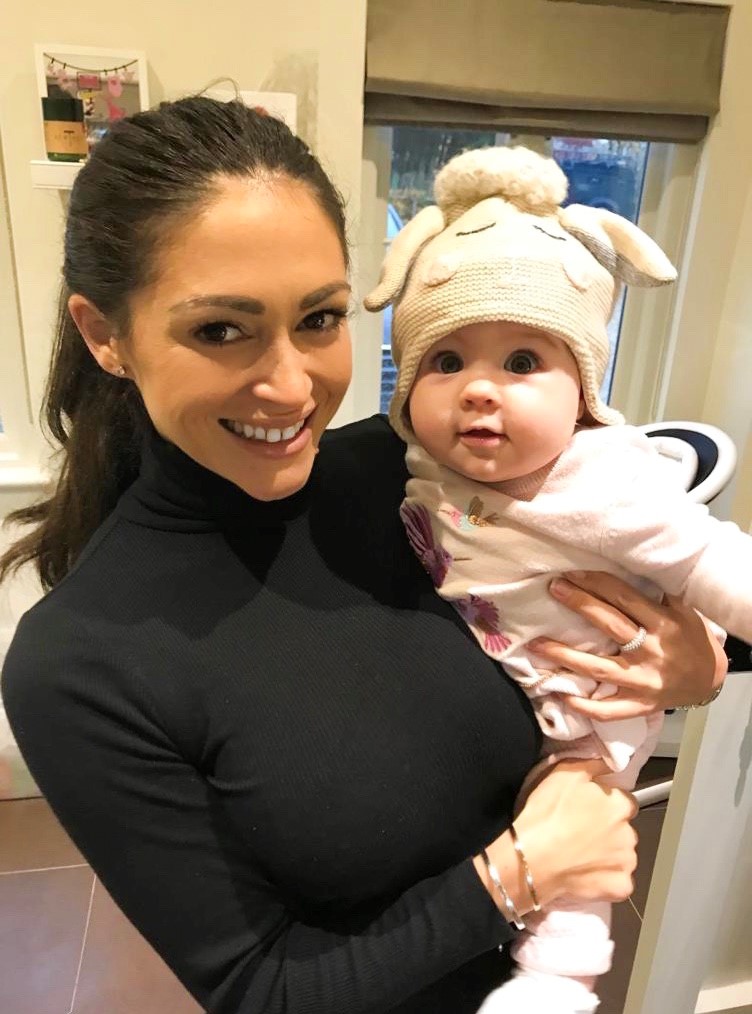 We've been horrified to read that you have been a victim of online trolling. How do you deal with this?
I'd piled on lots of weight during pregnancy – about 4 stone and when I'd had Flo, the trolls said I looked like I was still pregnant. One told me I looked like a needed harpooning! Then when I worked really hard and lost all the weight they said I'd got too skinny, so I can't win. With trolls, it's all sticks and stones can break your bones, but names are never going to hurt you. Let them say what they want, because if that's all they've got to do with their time, then they must have a very sad life.
Mummy Social believes motherhood is better when you've got a pal to vent to. What do 'mum friends' mean to you?
I love all of my friends! Mum friends, however, understand the pain of sleep deprivation.
If you are interested in learning more about Casey's Yoga Blitz – 90 Day Challenge it is available now and priced at £10 a month for the first 3 months.
Interview by Danni – Mummy Social Team